As an active member of APCO International since 1997, I have spent over 20 years engrossing myself in my job, the industry and our amazing association. It is with absolute certainty that I can state my membership and involvement in APCO has allowed me to learn and mature. Without the training, correspondence, conference(s), networking and peer interaction, I'm not sure I would be in the position I'm at personally and professionally today.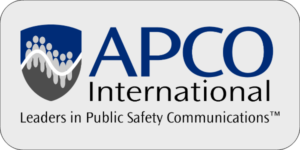 Since 2004, I have kept myself progressively busy in the association through committee work. While the history of APCO is near and dear to my heart, I've spent time in a number of other committees which has allowed me to understand how things work and how vital of a role our members play in moving us into the future of public safety communications.
As a member of the Leadership Development group, formulated in 2012, we explored a number of items including how to mentor membership to potentially rise in leadership, how to generate additional interest in board positions and create the opportunity for contested elections. Also out of this group was a document which provides confirmation that candidates have a well rounded set of knowledge, skills and abilities to guide our association forward.
In 2013, I was blessed with an opportunity to serve as a Group Leader which serves a key role in providing a conduit between the Executive Committee and our Committee Leadership. It was during the next three years where I was learned a tremendous amount on how important the committees were to the mission and long range strategic plan of APCO and how truly dedicated and knowledgeable our membership was.
APCO International Highlights
APCO Executive Committee: 08/2019 – Present
Regional Board of Directors (North Central): 08/2016 – 08/2019
Group Leader: 08/2013 – 06/2016
Member & Chapter Services: 07/2004 – 06/2005
Historical: 07/2004 – 06/2007 & 07/2008 – 06/2013
PDEC: 07/2012 – 06/2013
Leadership Development: 03/2012 – 06/2016
Finance & Budget: 09/2016 – Present
Investment: 09/2016 – Present
Association Senior Designation: 08/2018