As an active member of APCO and the Illinois Chapter since 1997, I have valued my involvement and experiences which have allowed me to grow personally and professionally over the past two decades.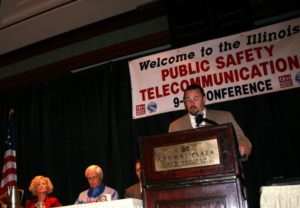 I began my tenure on the Illinois APCO Executive Board in 2003 serving a multitude of positions including Director, 2nd Vice President, 1st Vice President, President and International Executive Council Representative. As the result of an overwhelming amount of support, I served two terms as the Illinois Chapter President from 2008 thru 2012. I completed my time as the Chapter's Executive Council Representative until 2016 when I was elected to serve as a North Central Representative to APCO's Board of Directors.
In the early 2000's as Emergency Medical Dispatch (EMD) was entering the dispatch world, I was selected as the chairman of Illinois APCO's EMD Committee. During the next several years we worked with the State of Illinois and local dispatch centers to navigate legislation, requirements and processes. To date, that committee is still going strong and presents annually at the state conference.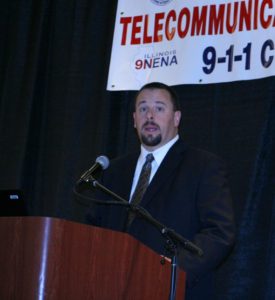 During my presidency, a joint Illinois APCO/Illinois NENA Legislative Committee was formed which I remain an active member of. Over the next several years, this team was able to secure additional funding for our dispatch centers and improve legislation which allows our industry to move forward with technology such as NG9-1-1.
Illinois APCO Highlights
Director: 2003 – 12/2004
2nd Vice President: 12/2004 – 12/2006
1st Vice President: 12/2006 – 12/2008
Chapter President: 12/2008 – 12/2012
Executive Council: 05/2011 – 08/2016
Chapter Senior Designation: 08/2011
Chapter Life Designation: 08/2011