When I started in public safety over 20 years ago, we used punch cards, typewriters and radios that would sometimes interfere with our music radio in the room. Paper blotters were filed, microfiche was common and 9-1-1 was a novelty. The rapid technological advancement in society continues to amaze me and the impact on our public safety communications center is at times overwhelming. Getting hardware and software to communicate and operate cohesively with other devices is always challenging and with most new technology, things are always changing.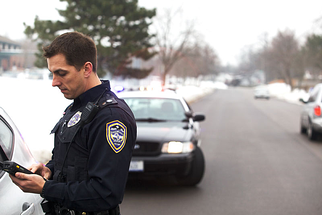 The Illinois Chapter of APCO has embraced these changes and strives to keep the membership updated on legislative items, industry trends and future concerns. The days of mailings have been replaced by frequent e-mails and supplemented with websites and list serves. Illinois APCO and Illinois NENA have used Yahoo List Serves to blast information out to the membership quickly and to allow members a place to ask and comment on industry questions/concerns. This has posed another challenge though, since some IT departments have blocked these sites making it more difficult to communicate effectively to all.
During the past few years in conjunction with INENA, our partner association, we produced radio and television public service announcements and implemented a state-wide 9-1-1 awareness campaign that has reached nearly 50,000 children and seniors in two years. One such PSA was "I'm Proud to be a Telecommunicator"; another project involved radio spots which can be heard at www.il911info.org; and finally we have started the 9-1-1 Challenge which sends telecommunicators out to schools and senior centers to educate folks on 9-1-1. In addition we've produced a narrowband informational DVD that has been distributed across the country so chiefs, city managers and communications directors can understand and implement prior to the January 1st, 2013 deadline.
In an effort to appeal to the rapid notification needs of our membership, young and old alike, Facebook and Twitter accounts have been added to our arsenal. With the advent of smart phones and other devices, we think this will reach many of the State's public safety professionals, however…. accessing this at work will continue to be a problem as social media is typically not allowable in 9-1-1 centers.
    In 2012 you will see brand new websites for ILAPCO (www.ilapco.org) and our joint IL APCO/INENA public education site (www.IL911info.org).  The yahoo list serve will also be replaced with APCO's PSConnect tool and our chapter is working closely with APCO International on the D-Block reallocation. Forward thinking is important to the executive board of IL APCO and we look forward to another year of changes and challenges. 
This article was written by Jason Kern, President of the Illinois chapter of APCO & Communications Supervisor at Highland Park Police Department. APCO International is the world's largest organization of public safety communications professionals. It serves the needs of public safety communications practitioners worldwide — and the welfare of the general public as a whole — by providing complete expertise, professional development, technical assistance, advocacy and outreach.